Download


Programs & Events
(pdf, 183 KB)
Home » About » The 5 Key Success Areas » Programs & Events
The 5 Key Success Areas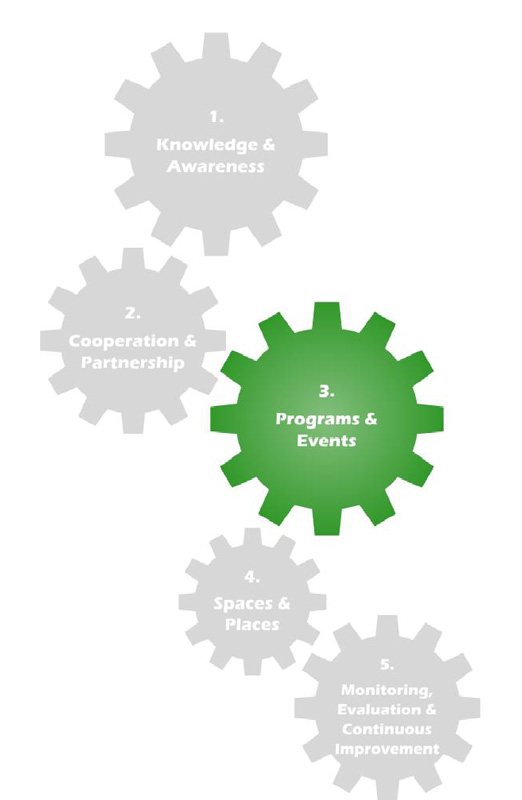 Key Objective: Provide fun, inspiring and effective interventions to create a lifelong love of Sport for All and physical activity.
Knowledge & Awareness about the benefits of being physically active are not sufficient to make active citizens or turn sedentary lifestyles to active ones.
A key factor to achieve this goal is the maintenance and development of access to a wide range of enjoyable activity opportunities that encourage participation and enable people to choose an active lifestyle.
Programs & Events cover a wide range of interventions that municipalities can deliver themselves, or encourage through other structures and stakeholders acting on their territory (e.g. schools, clubs, NGOs, etc.). They can be:
One or several day(s) events;
Short, middle or long term programs;
Targeted to the entire population of the city;
Targeted to a selected group (e.g. children, schools, youth, women, disabled people, elderly, etc.) for more specific results.
Etc.
It is important to understand the factors that contribute to great physical activity programs and events. These factors ensure that every participant has positive experience and opts-in to physical activity instead of opting out in favour of options of inactivity. These factors include:
Age Appropriateness
Fun
Universal Access
Focus on Motivation
Lead by competent leaders and instructors
Ability to give Feedback to participants
Safety
Environment free from physical and emotional threads
Embedment in social opportunities
Etc.
Finally, any event and program should ensure that participants will understand the importance of a regular ongoing participation in physical activity and that it is not enough to attend for example a one day event.